Starting any kind of business can be a challenging job. With many variables in mind, it might easily be the biggest thing that you have to cope with in your adult life. But with a little planning and the right kind of guidance, you can set up and establish your own Uber for Limo service without a hitch. Let us get into the details without much ado.
Get a Digital Platform
This doesn't need a lot of explanation. Anyone who lives in 2020 knows the importance of having a digital platform for your business, especially that of an on demand nature. Ever since Uber made its way into the market, there is no doubt about the fact that people all over the world have started getting used to calling a cab in style with the help of their smart phones. Since you are planning to start off a limousine service it is safe to assume that your customer base will have high end smart phones.
These are not the kind of people who would want to simply place a call and rely on an unknown person to give them a ride. They would most certainly want clarity and options that an app like Uber offers them. So the first step in the direction of establishing your own business that offers limousine services is to procure an app like Uber.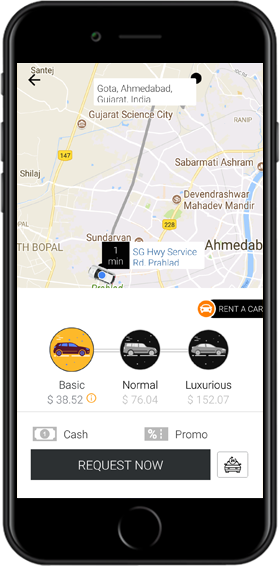 Study the Market
At the risk of sounding like a broken record, I must reiterate my statement regarding market research. Time and again people have spoken about the importance of research when it comes to growing a business and time and again people have ignored it. The problem isn't that entrepreneurs aren't doing research. The problem is that they are limiting their research just to the apps. There's more to it. Apart from finding and getting the right app, you have to research your market.
What is the area that you are planning to start your own business in?
What are the kinds of people that live there?
Are there many places to visit in that area that is frequented by the population that may use limousines?
What is the average income and spending capacity of the people in that area?
What is the kind of network and internet bandwidth available in that area?
These are some of the questions that you must pay attention to in your phase of research.
Marketing
Marketing is a continuous process. It is the only way that you can make sure that there is enough chatter in the market about you. The more people see you, the more they talk about you and the more number of people download your app and hire your services.
The problem with most entrepreneurs is that they start off alright. There's the big bang and all of it. However, with time it fades. Once the entrepreneur is sure that the people are downloading his or her apps, they cut down the marketing budgets. However, that's not a sustainable model. Each day, there are new people moving into a particular locality. Each day, you can expect new customers. To make sure that everyone is on board with that, you have to be absolutely regular with your marketing strategy.
Reach the market quickly
The problem with basing your business on an app is that it takes forever to build the right kind of app and to launch it into the market. While you may have built a proper strategy and gone through the regular steps to setting up a business, if you take too long to reach the market, chances are that your business model will have run its course. Things in the field of on demand business are very fluid. They keep on changing every single day. Every day brings in new fluctuations.
This is why, if you don't want your business model to be outdated, you have to ensure that you enter the market as soon as you are done with your research. The only way to do it is to resist the temptation to build your own app from the ground up and instead opt for a ready mad Uber clone script built by a reliable and well established white label on demand mobile app Development Company.
Since the app will be in a ready state, the developers can white label the app with your logo and brand name in just 4 to 5 business days. You can also use your company logo's color theme across the app to make it more, well, yours.
Continue to build the fleet
Limousines are luxury cars. They have a sense of elitism about them. If you can successfully start off a business that offers on demand taxi limousines, you have to be ready for the demand to soar off. Many people will be interested in your business and if you can not live up to the demand, then the charm of the service will quickly fade.
This is why; you have to continue working on building your fleet. Make sure that you not only get in touch with different limousine taxi companies but also with independent freelancers who might be interested in the prospect of offering their services.
Conclusion
On the whole, this business is very interesting. There are so many things that can contribute to the success and failure of the business that it is of critical significance that you ensure that you have paid enough attention to all the tips and tricks that the industry mavericks share with you. Keep your ears close to the ground and pick up the right and the most reliable on demand white label mobile app Development Company to procure the best Uber for limo app.